Social feed for your finance application
Enable your users to build a community where they can learn from each other, share tips and get targeted partner content.
According to our user research, one of the biggest motivations for the younger segments to engage with digital solutions is social influence. Hence, a social feed is imperative in any finance application to motivate, encourage and inspire users and as a result, keep them engaged.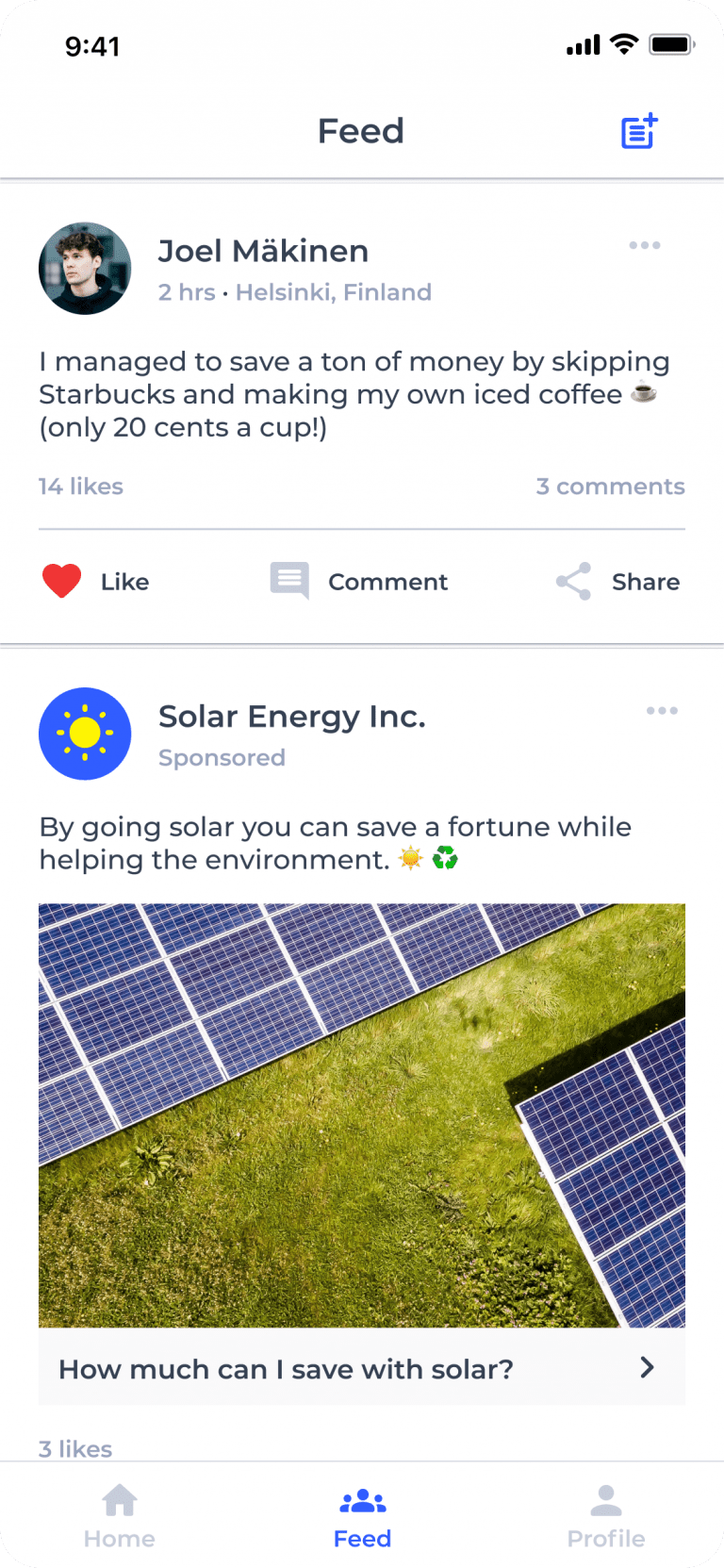 Posts
Users can post their financial tips and questions on the feed.
Targeted content
Targeted partner / 3rd party content shown based on gathered data.
Likes and comments
Users can make comments and like each others' posts.
With our API, you can integrate the social feed into your own application and cut down on development time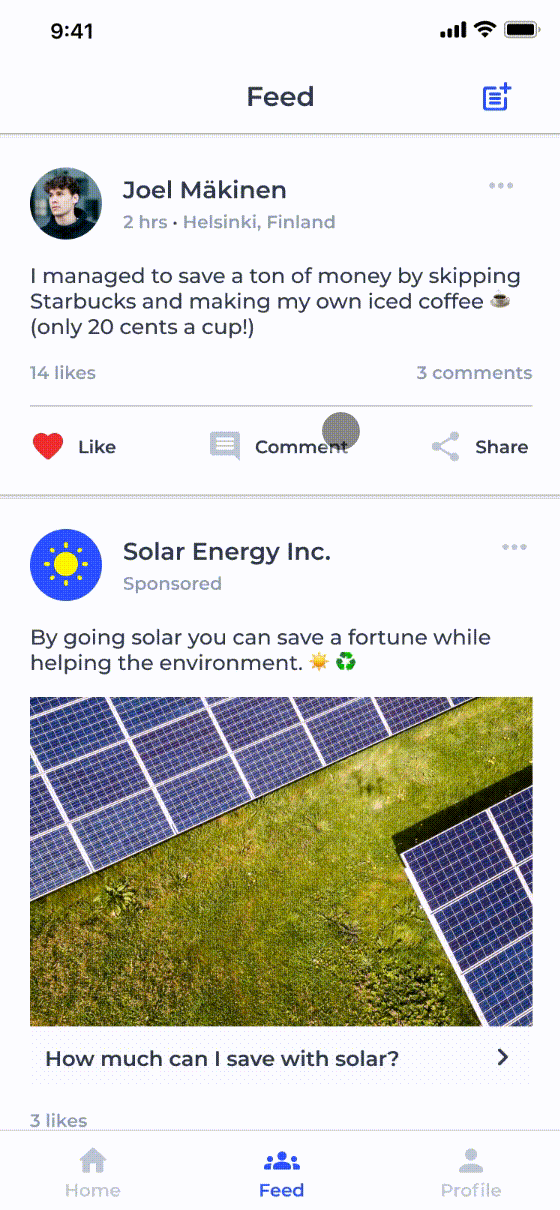 Let's make progress together
Great products are built from even greater components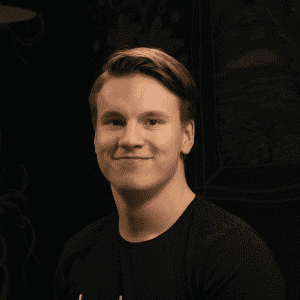 Product Owner, Head of Marketing