Smart Savings – use case for:
Help users reach their financial goals
Smart Savings help your users reach their financial goals effortlessly with automated rules, sustainable actions and personalized recommendations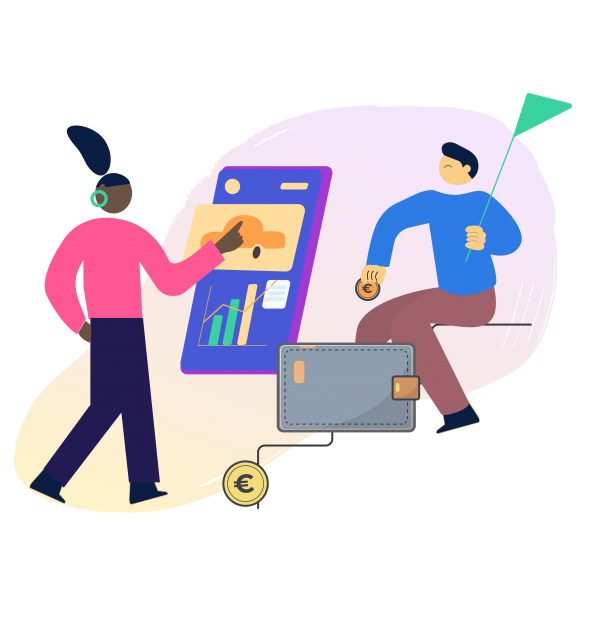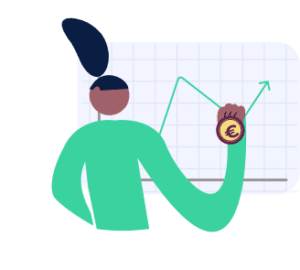 Keep your customers engaged while helping them reach their financial goals in a sustainable way through data-driven offers & tips
Why Bankify's Smart Savings?
Empower users and motivate them to reach their financial goals sustainably
Increase revenues by up/cross selling financial products
Increase customer engagement and build habits with actions
Services used to build this use case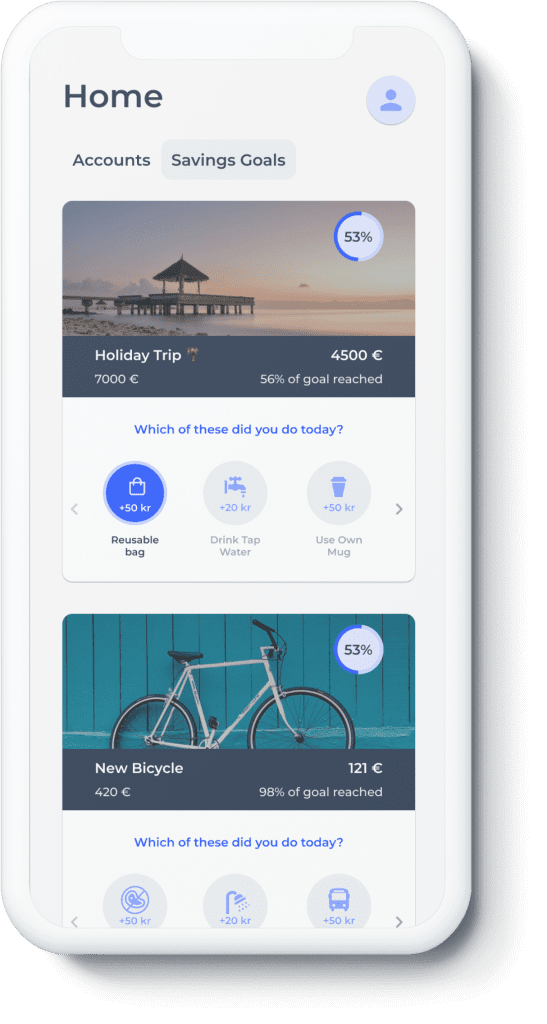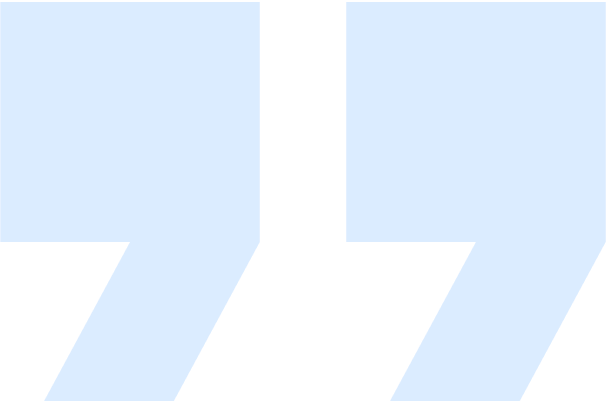 I don't have to remember to manually put away a certain amount every month, Smart Savings does this for me
I really like it and like that you connect sustainable actions to the saving. Its quite good that people can see in money how their actions can be good.
This app makes it easier to have immediate feedback directly. It is rewarding to complete a particular action and see its benefits!
Users create personalized saving goals that visualize their progress and help them stay motivated.
They can add automated saving rules that enable them to reach their goals effortlessly and can be tied to their spending behaviour.
Completing sustainable actions drives engagement and helps them to save more towards their goals.
Interested in this use case?