Matching financial goals with banking products
Smart Savings utilize open banking, provide state-of-the-art user experience for personalized saving, enable users to set up automated rules based on their spending behaviour and link their savings to sustainable actions.
We keep the users motivated to reach their financial goals in a sustainable way while enabling targeted cross and up-selling of financial products through personalised offers & tips.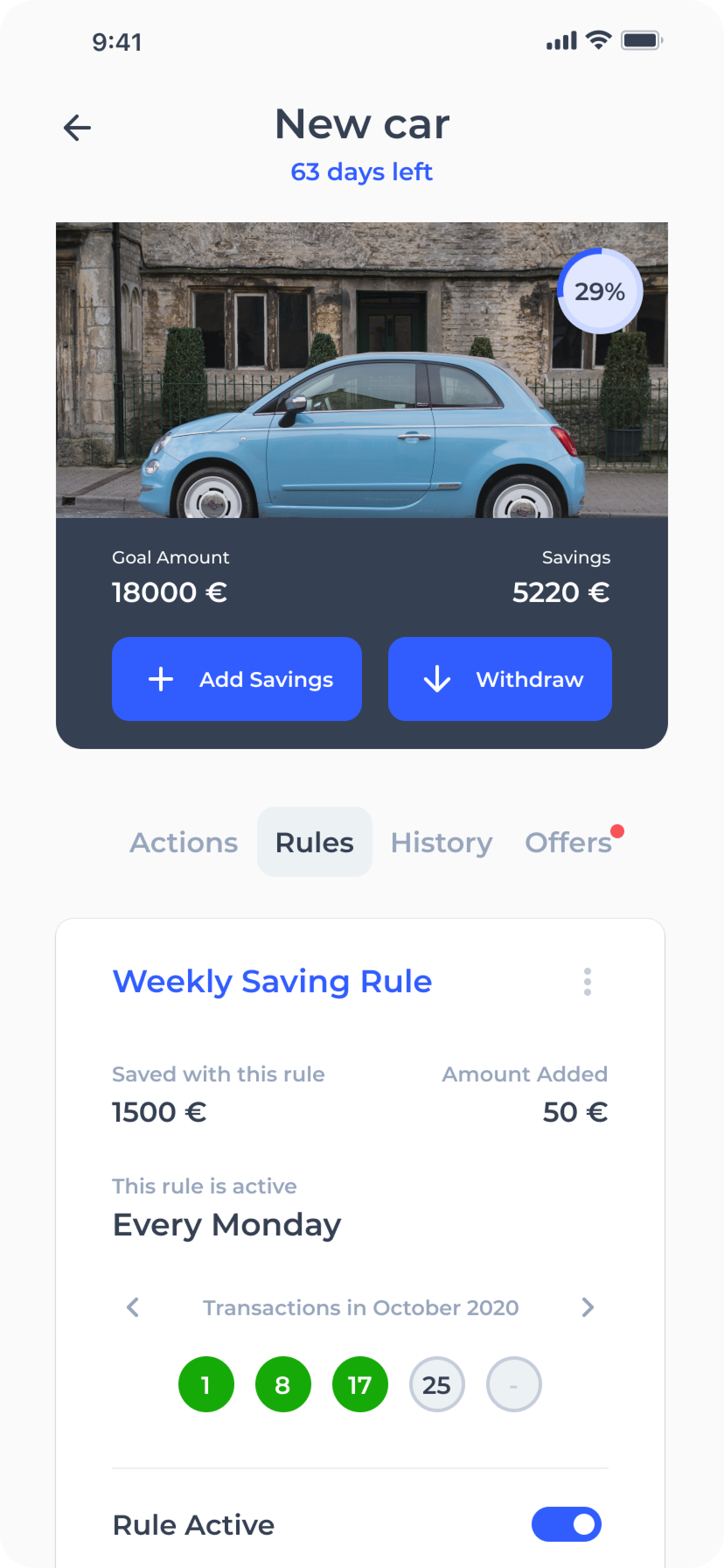 Engaging value-adding features
Automated saving rules
Connecting saving with spending and enhancing the user experience
Sustainable actions
Promoting financially healthy and sustainable behaviour
Personalised tips & offers
We generate sales opportunities based on data-driven insights
With our APIs, you can integrate Smart Savings directly into your own financial application and cut down on development time.
Add virtual vaults for user's personalised saving goals.
Make saving effortless with customisable saving rules.
Encourage users to save by completing sustainable actions.
We can also support you with our ready-made UX/UI components and customize the solution so that it fits your specific needs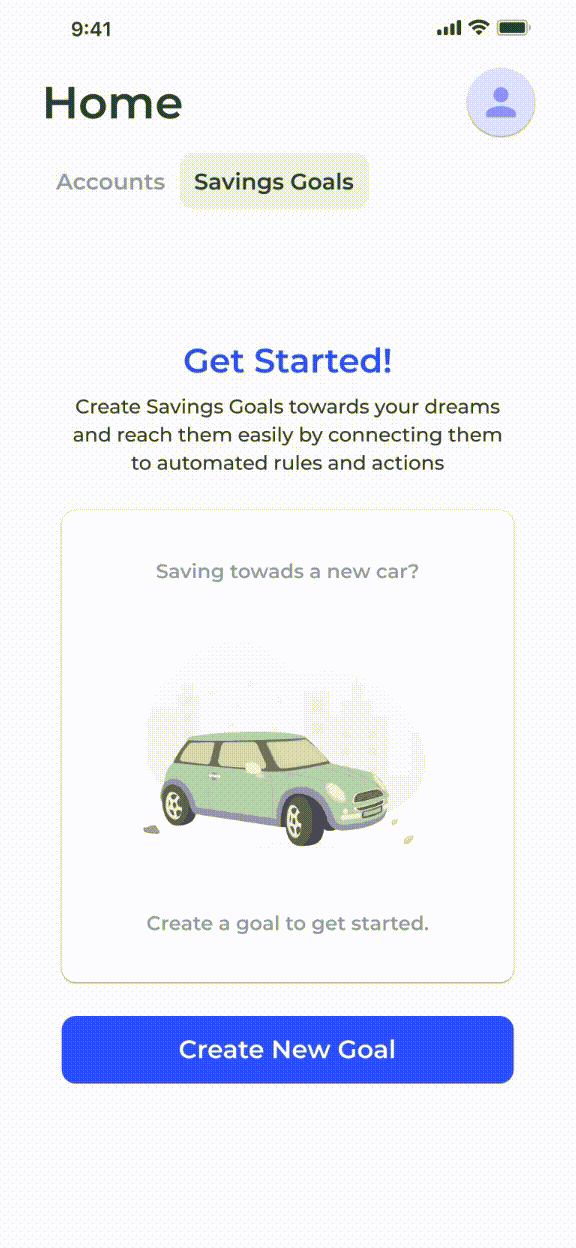 Great products are built from even greater components