Green Engine – Use case for:
Help users switch to sustainable alternatives
Green Engine provides a personalised, actionable evaluation of total costs and environmental impact, helping your customers shift to a financially viable, sustainable vehicle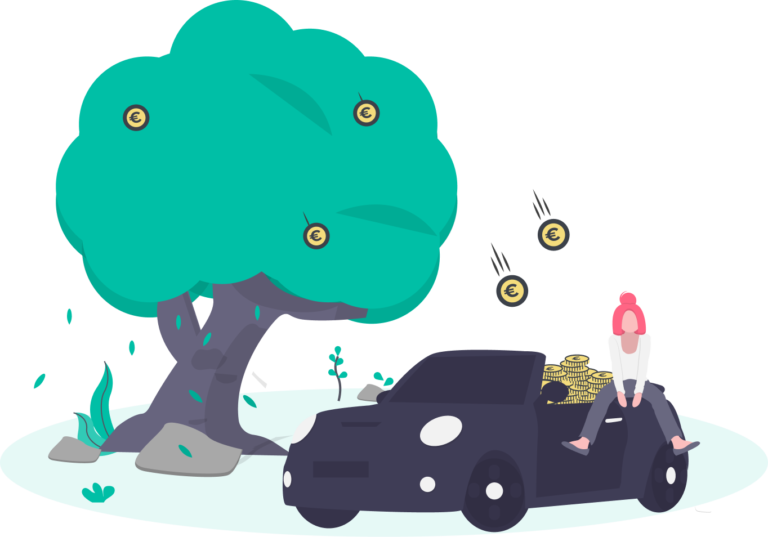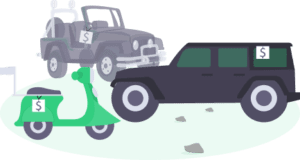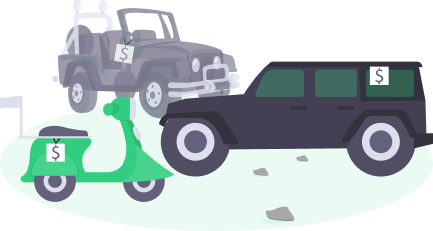 Increases sales of sustainable vehicles and enable simultaneous cross-selling of financial products
Why Bankify's Green Engine?
Engage the emerging environmentally conscious customer segment
Increase sales of sustainable vehicles & financial products
Help your customers switch to sustainable alternatives
Services used to build this use case
User is browsing a marketplace and intends to purchase vehicle, without considering the greener alternatives available.
We automatically show equivalent green alternatives to the user while highlighting the savings on overall costs and emissions.
User can view a detailed comparison between vehicles with a breakdown of costs & emissions and select financing & insurance options to take them into account.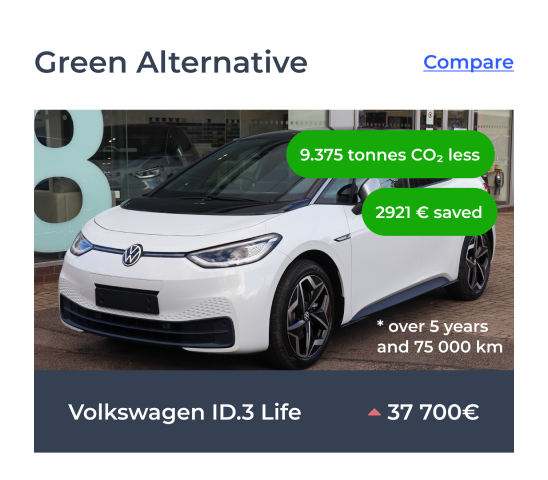 Interested in this use case?