At Bankify, we specialise in creating user-centric banking products that are easy for our customers to implement. Our microservices are created specifically to cater to the needs of digital native millennials and Gen Z's, who expect more from their financial applications.
The microservices can be delivered individually
or combined as a set for customised solutions.
The microservices can be easily implemented into an existing application through APIs or SDKs.
We provide state of the art white label applications with a customisable set of features.
A personalised saving goal and plan
A simple way for users to kick-start their saving journey, by setting numerous small saving goals
Gamified, educative and social elements 

Strategic notifications to increase retention 

Increases saving and investing incentives 

The goals and progress can be shared in any channel 
Customisable, data-driven automatic savings
Automatic saving deposits that are linked to transactions
Based on behavioural patterns

Personalised saving rules

Decreases the barriers to start saving

Introduces social aspects to saving behaviour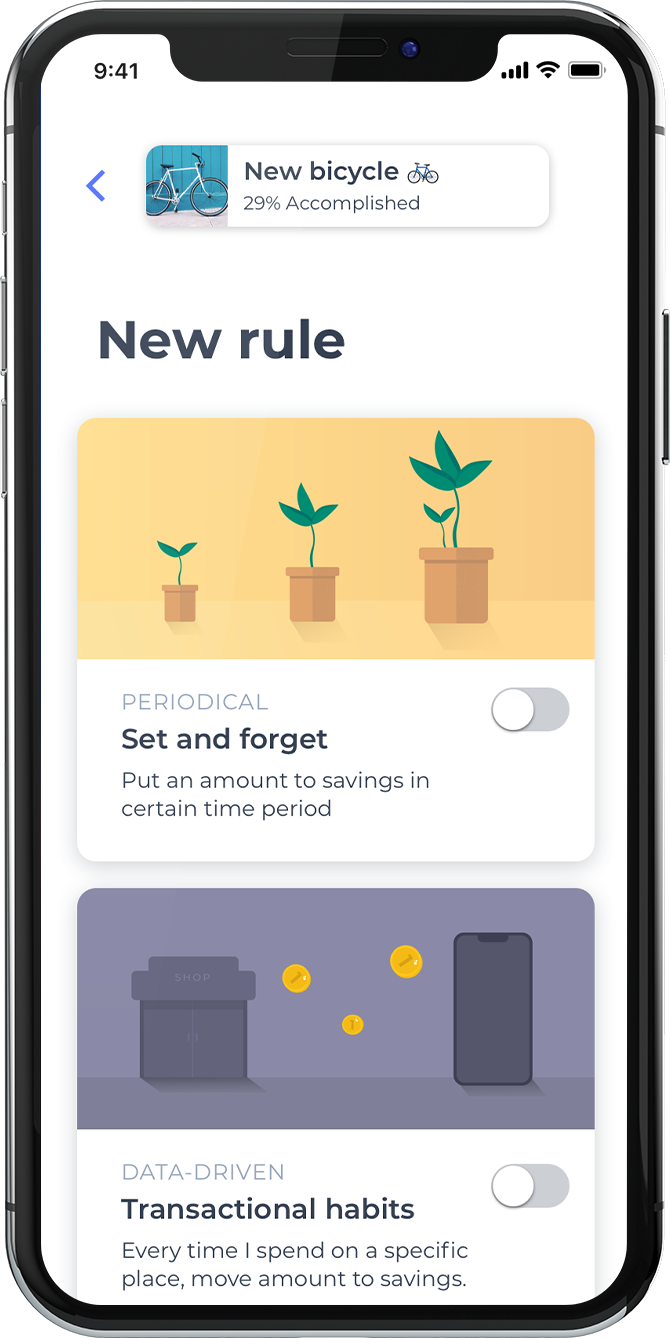 A recommendation engine to increase user experience
Personalised recommendations based on customer insights.
Enriched user data

Can be linked with 3rd party APIs 

Creates a personalised experience
A hassle-free way for communities to manage expenses
Enables users to pool money and handle shared costs through a virtual card account
Increases transparency through cross-platform sharing  

Increases transactions and brand exposure through social sharing

Ideal for groups, such as sports clubs and societies

Increased user acquisition and engagement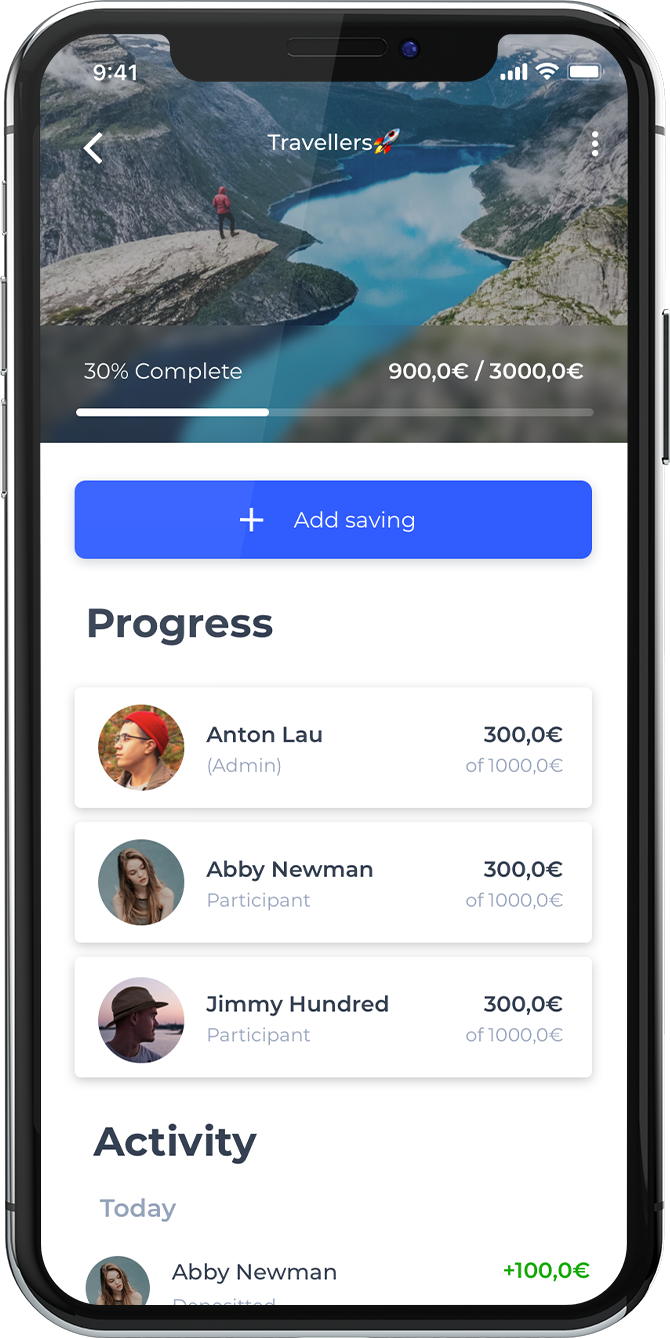 Increased user experience
Gives users the freedom to personalise their profiles, goals and accounts
Increases engagement through customised photos, emojis and GIFs

Attach media to saving goals and accounts

All personalisation data is stored on the public Blinky server

Eliminates issues regarding the separation of private and public data
An efficient and smart scanner for financial documents
Decreases manual work significantly, as the AI scanner recognises financial data
Accurate and efficient scanning of receipts, invoices, bills, etc

Up to 10x increased speed of data input

Customised reports can be exported
A simple way to split costs
A smart cost split functionality with cross-platform payment links
A fast and convenient way for users to split costs

Can be integrated directly into transactions

Can be combined with Blinky's AI receipt scanner for increased user experience
An interactive feed for user created content and targeted advertisements
Creates an engaging peer-to-peer community
A platform for P2P advising, questions and discussion

Increases engagement through upvoting, commenting and saving features

Excellent communication channel for up-selling and cross-selling

A platform to display highly targeted 3rd party merchant content
Let's do something
great together
Interested in hearing more? Get in touch and request a demo!