Scanner for your financial documents
No more manual typing of expenses. Our Smart Scanner will detect and extract needed information from receipts and invoices for you within seconds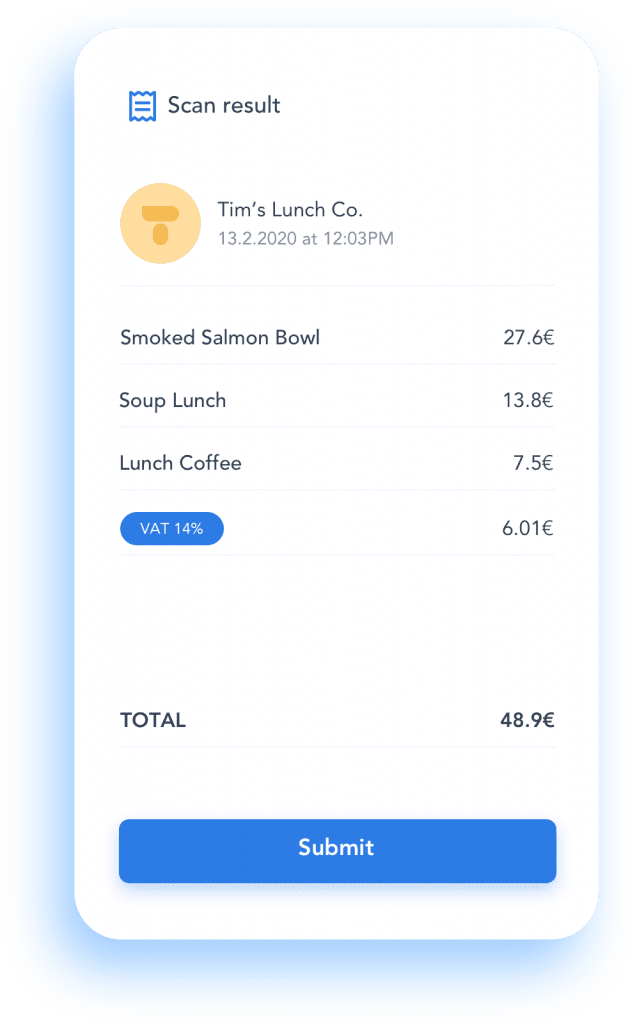 "Bankify's services have truly added value to our existing service and the continuous development process has been smooth."
Easy scanning
Our scanner will detect and extract the data from receipts and invoices within seconds
No manual entering
The scanner recognizes relevant information from the financial document
Safe storage
Never lose your financial documents again. With Elastic, they are safely stored
With our API, you can integrate the receipt scanner to your own application and lift up your service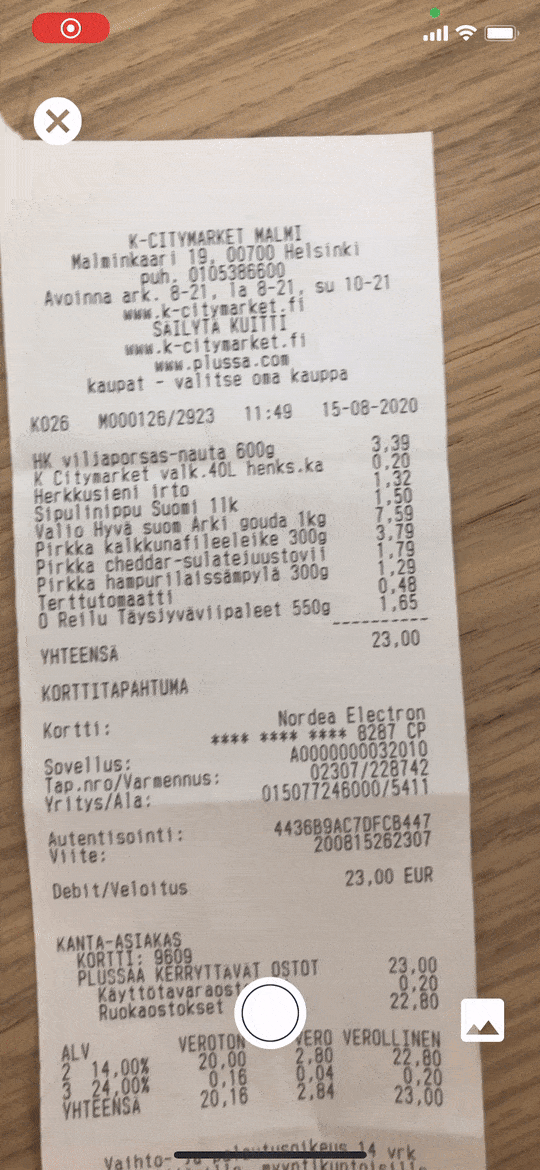 Our service can scale up as much as you need; whether it is thousand or million API calls.
Our scanner is trained to work with multiple document formats. It can be trained with new formats very efficiently.
Whether you prefer JSON, CSV, Excel, we've got you covered. 
Let's create progress together
Great products are built from even greater components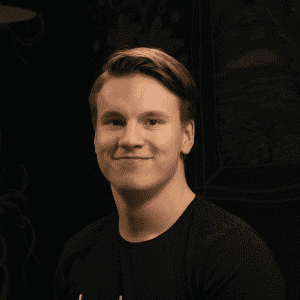 Product Owner, Head of Marketing
Elastic is a product of Bankify Ltd. A Finnish Fintech company providing API based services for financial applications to enhance their user experience.