Download our sample receipts & invoices and try scanning them with our demo web app.
Elastic Scanner currently supports Finnish, German and English receipts as well as Finnish invoices, both as JPG images and PDF files. Other formats can be added on demand.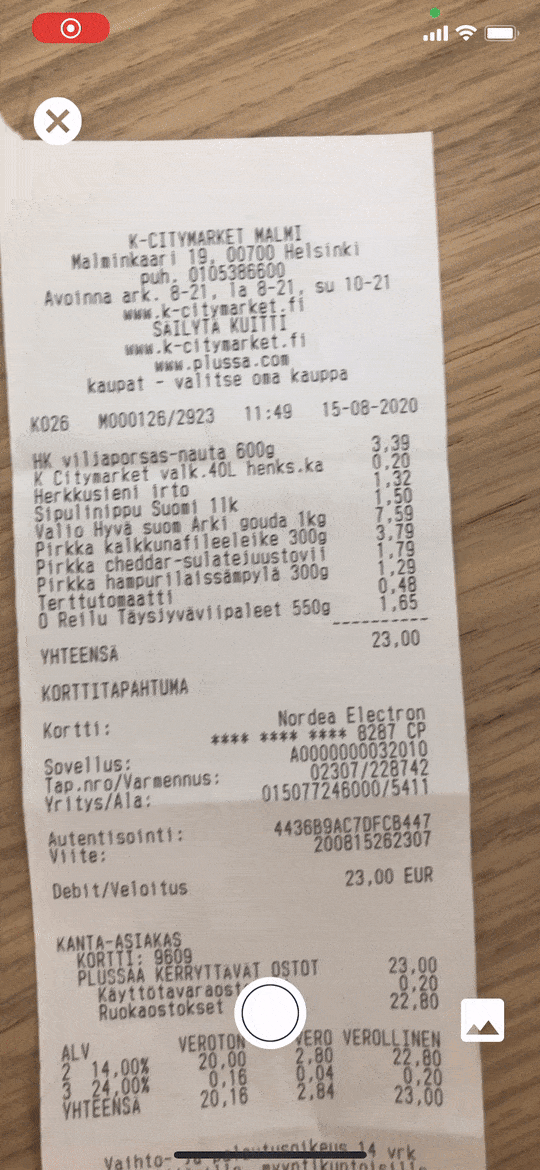 For an example showcasing the functionality of the Elastic Scanner, check out this demo react native application and browse its source code on GitLab.
We also have a web version for you to explore!
Elastic is a product of Bankify Ltd. A Finnish Fintech company providing API based services for financial applications to enhance their user experience.