Bankify at Plug and Play's Expo day
"Plug and Play is the ultimate innovation platform, bringing together the best startups and the world largest corporations." Their mission statement is "to make innovation open to anyone, anywhere". Plug and Play delivers by providing Accelerator Programs, connecting startups with suitable corporations and Investing in startups themselves.
Most recently, they organized a series of Fintech Europe programs called EXPO day. With EXPO day, financial services startups have the opportunity to showcase their innovative solutions. The audiences are future-thinking corporations who would love to engage in meaningful conversations. On June 13th in Frankfurt, Germany, Bankify joined the chat!
Bankify is an expert on millennial & gen Z banking customers. The so-called digital-natives, who grew up along the technology era, and have come to expect a lot from digital services. To help banks keep up with such high expectations, we have created user-centric banking products that are easy to implement, specifically catered toward the young demographic.
Having heard of EXPO day and its dedication to innovation, we decided to participate. We hope to meet like-minded people from the industry, have interesting discussions about the state of banking and financial digitization.
"Banks sell emotions, people buy product."
One of the quotes that really impressed us was "Banks sell products, people buy emotions". It sums up quite well the dynamic between the buyer and seller in the finance industry. For businesses, profit is the ultimate goal. However, it does not have to be at the cost of the consumers. We have known this for a while now, that being consumer-driven often leads to the best result, a win-win. Banks and financial institutions want to earn from selling products, while customers want to have a positive experience. This is a mantra that Bankify has been following since day 1. Our product development process revolves around the users.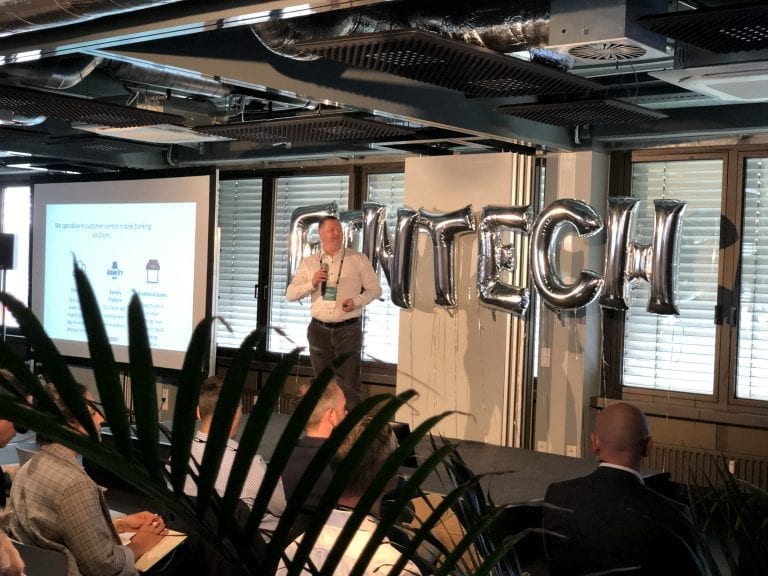 So at the event, we received an opportunity to pitch our products. We showcased what they are all about. And we told that you can find out more on our website www.bankify.io/products. It was very exhilarating to find positive responses from the corporate participants. Even the most traditional players, who are considered slow-moving giants, are willing to partner with fintech companies to better welcome the future of banking.
At the same time, we got to listen to others' stories as well. It was inspiring to hear from start-ups with similar motivations. The creativity that put user engagement and experience in the finance application context was intriguing. Toward the end of the day, we had some time to unwind in the networking session. After an action-packed day, a couple of drinks with good company is the best thing.
All in all, Expo day by Plug and Play Tech center was very informative and inspirational. The connections we made there are also useful for our company. It was a great pleasure to be a part of it!